PPF vs NPS Calculator: The National Pension System (NPS) is a voluntary pension contribution system, which is administered and regulated by the Pension Fund Regulatory and Development Authority (PFRDA). The NPS investment tool has been created through a parliamentary act. However, while investing in NPS accounts it has been found that people are confused between the Public Provident Fund (PPF) and NPS as both are meant for retirement fund accumulation. According to tax and investment experts, both are good investment tools to build retirement corpus but if someone has a high risk appetite and wants to earn much more, then NPS scheme is better than PPF.
PPF vs NPS: Major Confusion
Manikaran Singhal, Founder at goodmoneying.com said, "Both PPF and NPS are voluntary contribution options. When it comes to choosing either PPF or NPS, people get confused as to which would give them more income tax exemption. Generally, people invest in NPS when their PPF limit of Rs 1.5 lakh under Section 80C is over."
PPF vs Equity Returns Compared
On NPS vs PPF Kartik Jhaveri, Manager — Wealth Management at Transcend Consultants said, "Due to the equity exposure in NPS account, if an investor chooses the 50:50 option of the equity and the debt options, in the long-run debt option would give around 8 per cent returns while the equity exposure would give at least 12 per cent returns in the long-term."
Money Calculator
According to the calculation, that means, if a person invests Rs 100 in NPS and Rs 100 in PPF, he or she would get 7.1 per cent PPF interest rate while in NPS his or her returns would be 10 (6 + 4 = 10) per cent returns, which is 2.9 per cent higher than the PPF.
PPF Calculator
Let's assume a person invests Rs 1.5 lakh per annum or Rs 12,500 per month in one's PPF and its interest rate remains at 7.1 per cent throughout the investment period. Then the PPF calculator suggests that one's maturity amount after 30 years will be Rs 1,54,50,911.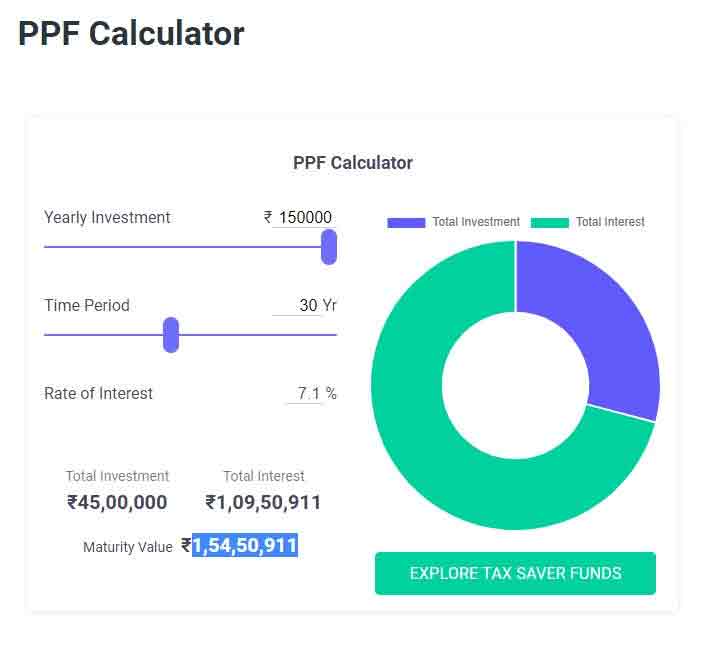 Source: Groww PPF calculator
NPS Calculator
Similarly, if a person invests Rs 1.5 lakh or Rs 12,500 per month in NPS Scheme keeping annuity at 40 per cent, the NPS calculator suggests that the withdrawal will be Rs 1,70,94,940 while the rest Rs 1,13,96,627 will be used for buying annuity that will fetch monthly pension of around Rs 56,983.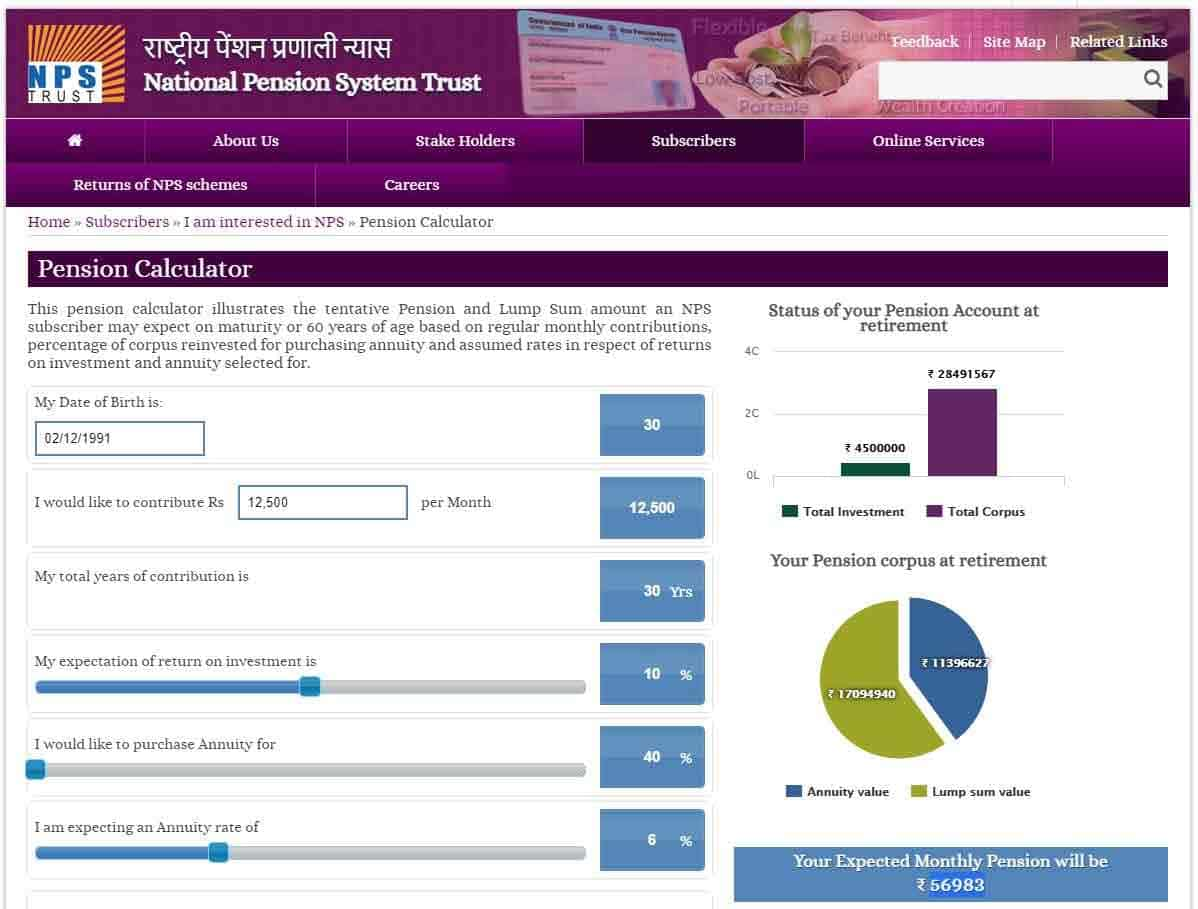 Source: NPS Trust Calculator
Therefore, by opting for the NPS Scheme ahead of PPF account, one would not only get more money at the time of retirement, one will be able to get a monthly pension that he or she can use for regular financial requirements.
Source link