Crorepati Calculator: How to become rich is one of the most common questions being asked by investors. For such investors advisors, 'mutual fund sahi hai' is the answer, provided the investor follows some tricks that make him or her different from others. For example, investing in mutual funds SIP for long is a common practice but if they keep on increasing their SIP amount annually, then they will be able to grow more money at the time of redemption.
Batting in favour of long-term mutual fund SIP investment; Kartik Jhaveri, Director — Wealth Management at Transcend Consultants said, "Mutual Fund SIP should be for long-term means for more than 20 years. If a person invests for such a long period, he or she can expect to get at least 12 per cent return on one's money." He said that one need not to save big to accumulate a huge amount.
WATCH | Zee Business Live TV streaming below:
Assuming his Rs 3,000 per month for 25 years mutual fund SIP that yields 12 per cent returns, the mutual fund calculator suggests that the investor will get Rs 51,23,749 maturity amount at the time of redemption.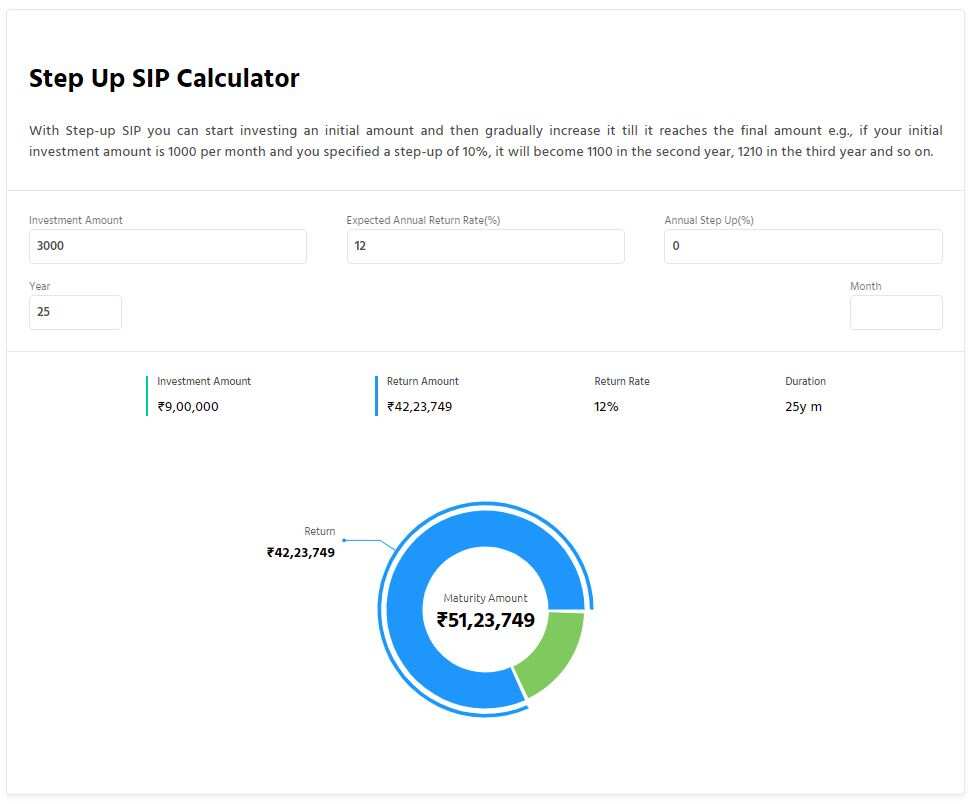 In this investment, net investment of the investor will be Rs 9,00,000; net returns gained in the whole period is Rs 42,23,749.
However, if the investor keeps increasing one's SIP amount by 10 per cent per annum, the net maturity amount would jump to Rs 1,18,46,116, which is more than double from the previous investment.
In this step up mode, one's net investment will be Rs 35,40,494 while the net returns earned will be Rs 83,05,622. So, by just following this tip, one can become a crorepati by simply starting a mutual fund SIP from Rs 3,000 per month or saving Rs 100 per day.
Source link